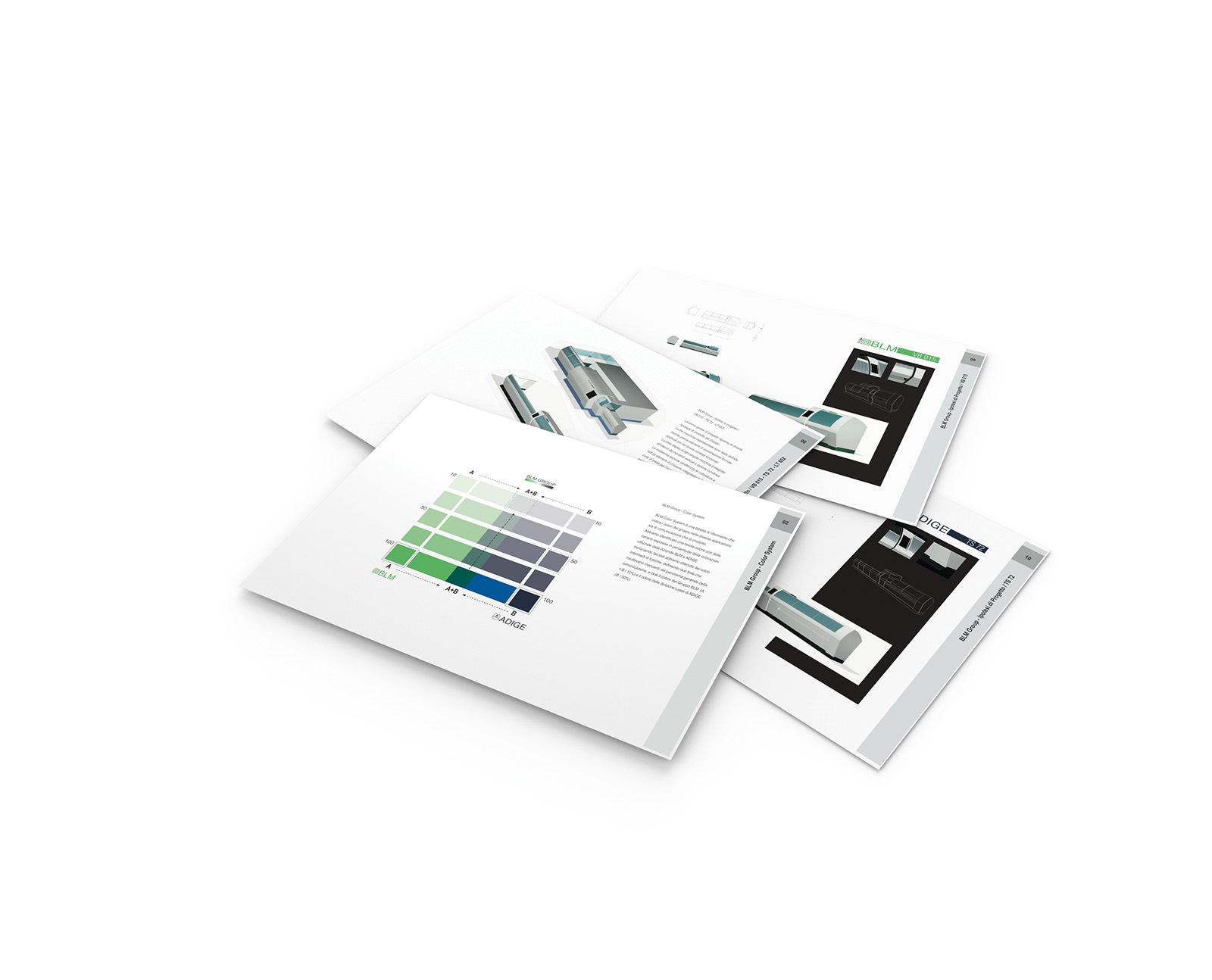 Company: BLM GROUP
Project: Design Manual
Year: 1998 / 1999
A special project for us, Our beginning in the world of machine tools.
It was 1998 and already there was talk of Identity Family, of recognition and coordination, of ordering everything in a "Design Manual" which would then guide the subsequent interventions. </ span >
What would later become our hallmark began with this project thanks to the vision of an open and forward-looking company.